Current location: 126 Chemin sous la Grand, 74400, Chamonix, France. In 2022 my wife and I sold our house to try and live more freely. We are now renting an apartment in some run-down building in Argentière, France.
Hire me
As a freelance developer I would like to make your website stunning.
Contact me by e-mail (joeri-at-joerivanveen-dot-com) or use the contact form at the bottom of this page.
With 20+ years experience in building and maintaining (e-commerce) websites, you will get tried and trusted solutions. I have worked with WordPress, Magento, Shopware, Shopify and several proprietary systems. Currently my flagship product is Bloembraaden.
I write swift running long lasting code, not using any dependencies. This is possible because I keep things simple. In my experience, most problems can be solved with stunningly simple solutions when properly thought through.
Open Source WordPress plugins
When I develop for you, the solution will always be open source, and so it can be made available to other people. Just like my following plugins, that you can get for free from the WordPress plugin repository.
Reading progress bar
A lightweight reading progress bar that you may have noticed above this page. Check it out: https://wordpress.org/plugins/wp-reading-progress/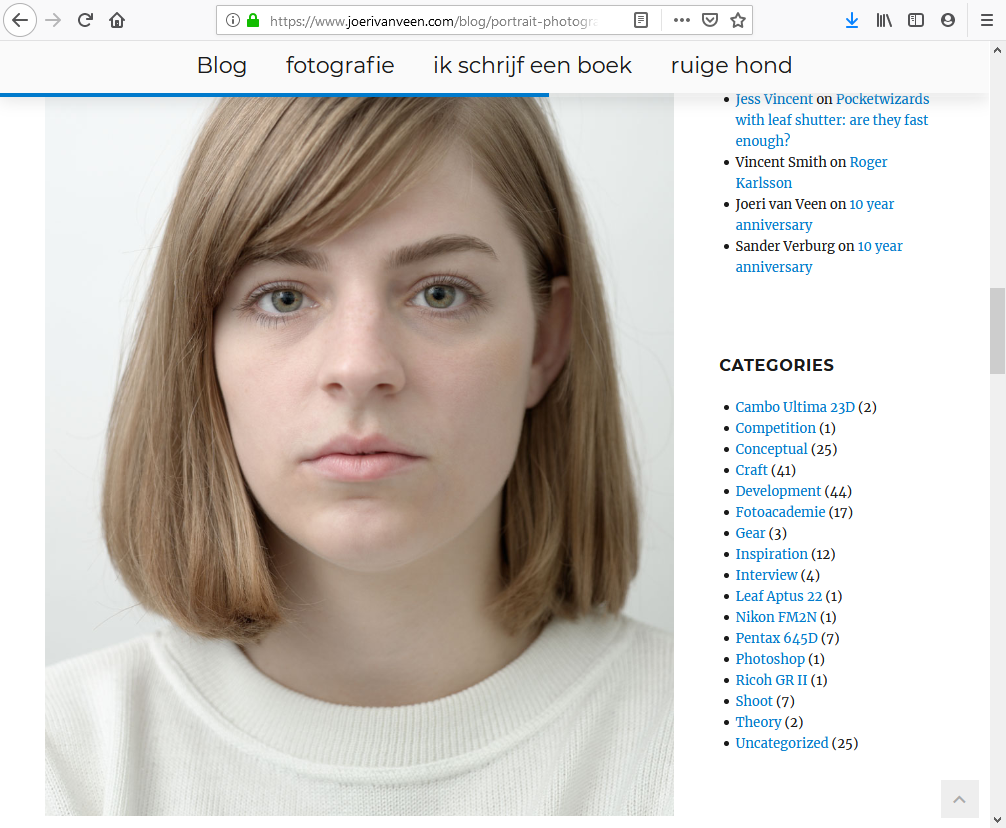 FAQ plugin
An easy FAQ with categories plugin I also use on my photography blog. Get it here: https://wordpress.org/plugins/faq-with-categories/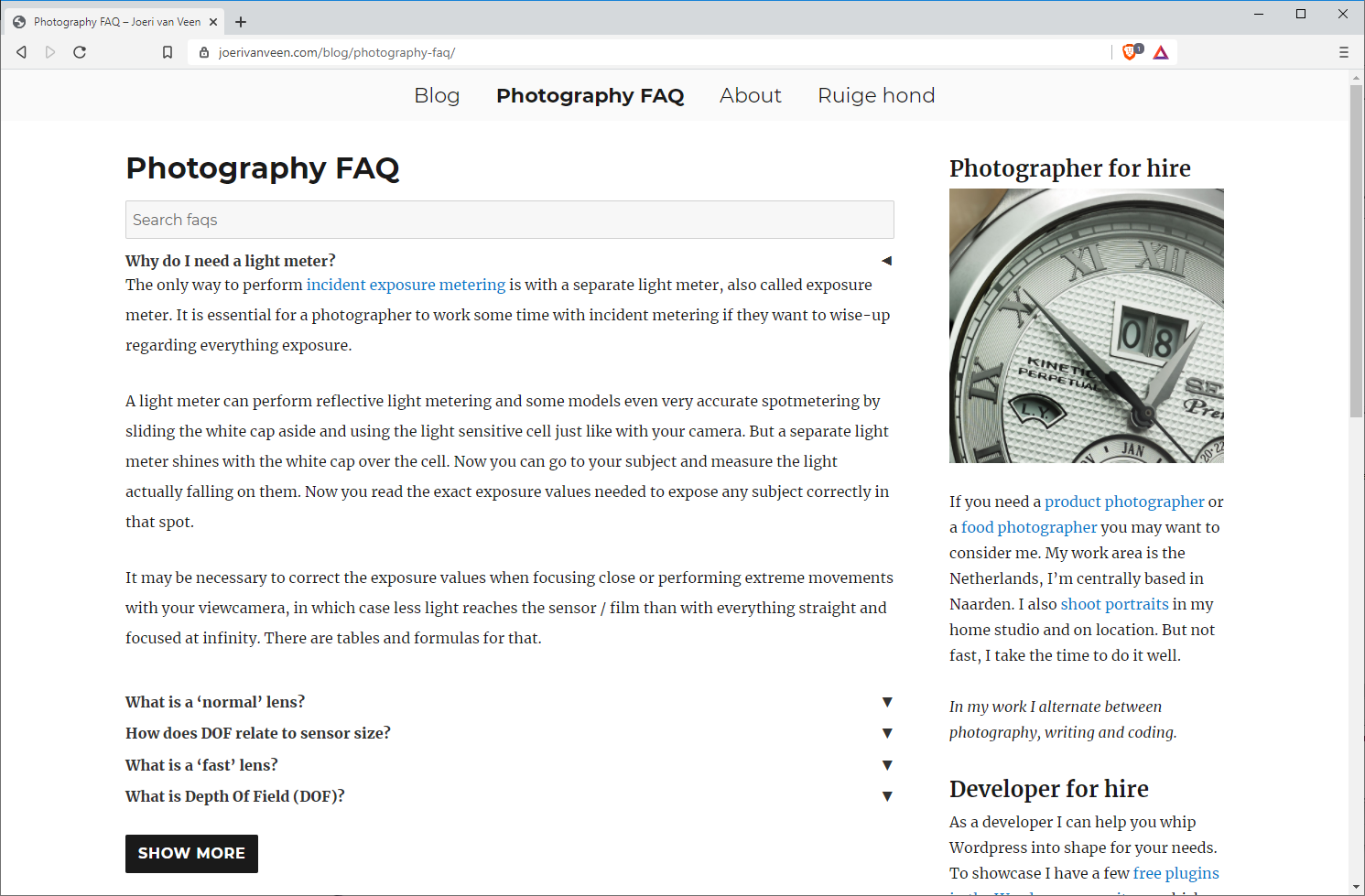 Each domain a page
A super simple plugin that serves landing pages (such as the one you are looking at right now) for domain names. It lets you reuse common elements and maintain the pages much more easily than a multisite installation. More info: https://wordpress.org/plugins/each-domain-a-page/
Contact
When you need a website or want to know if I can help you in another way, contact me by e-mail: joeri-at-joerivanveen-dot-com or use the form.
My GitHub profile: https://github.com/joerivanveen